We blew your mind with Monday's infographic, South by Southwest by the Numbers and to continue celebrating the 25th annual of SXSW we're proud to release our first hit single: 'South by Southwest Homesick Blues.' Full lyrics below.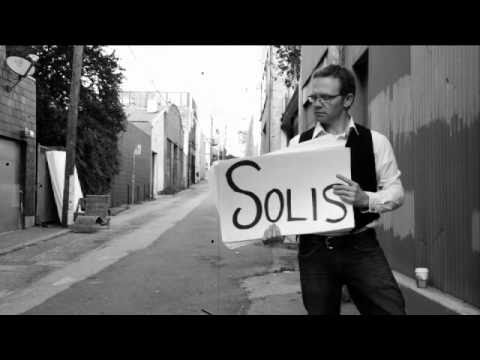 Vocals by Thor Muller (@tempo). Lyrics by Keith Messick (original lyrics by Bob Dylan). Directed by Eric Slatkin, inspired by D. A. Pennebaker's film, Don't Look Back.
Full annotated lyrics:
Solis on the stage and
Talking 'bout engagement
I'm on 2nd street
Thinking 'bout CoTweet
The man in the tight jeans
Hipster, hand out
Bad UX makes him pout
Tweets his way to higher Klout
Look out kid
It's somethin' you did
God knows when
But you're doing it again
You better hop onto Facebook
Get yourself some new friends
The Man in the tee shirt
Looks like he's ten
Wants to be Mayor
But hasn't even checked in.
VC come fleet foot
$5 mill he'll put
Valuation sucks but
You're broke so the point's moot
Take money anyway
Vest and then you won't stay
Build a better Q&A
Quora sucks anyway
Look out kid
Don't matter what you did
Tattoo pierced nose
Worry 'bout your SEO
Better stay away from those
That shop at Brooks Bros
Keep on your toes
Watch for khaki clothes
Don't need Zuckerberg
To know when the bubble blows
Goldman, they're swell
$50 bill, easy sell
Is this hell, hard to tell
Better check your email
Electric car, won't start
Don't hack, Write Rails
Under deliver, over sell
Work for Google, if you fail
Look out kid
You're gonna get hit
Buy users, tweeters
Six-time losers
Social Network in the theaters
Lean is the new cool
Lookin' for a new fool
Unfollow leaders
Spam from all those tweeters
Ah Evan, Biz Stone
Tight pants, bro-mance
Took a chance
Passed test, got blessed
Ended up a success
Foursquare, for real, check-in
Don't steal, Scoble pen
Instagr.am is coolin'
And Techcrunch is just Page Six
Look out kid
They keep it all hid
Get yourself an IPO
Billion is the new toll
Don't be a troll
Groupon in the Super Bowl
Don't wanna be a bum
You better succumb
Can't find work
'Cause the bubble left a big hole
Subscribe to the Social Studies blog for the tools to unleash the power of customer conversations.